R.F. Burke Steele III
Financial Advisor / President
Petersburg, VA
Burke is a graduate of Hampden Sydney College, Class of 1984, and has more than 29 years of experience in the financial service industry. He started his career in the banking industry in 1985. After 10 years of banking experience he devoted his attention to a wealth management career with the creation of Appomattox Insurance & Financial Services in 1995. Burke currently holds several securities and insurance registrations / licenses, which include: Series 7 General Securities Representative Registration, Series 65 Uniform Investment Advisor Law Exam, Series 24 General Securities Principal, Property & Casualty, and Life, Health & Annuity licenses. He has continued to use his experience and knowledge gained from banking to help meet our clients' financial needs.
Burke was born and raised in Petersburg, Virginia. He has remained active in the community by actively serving several organizations, to include: Petersburg Chamber of Commerce, Financial Services Institute, Ducks Unlimited, Lee's Mill Pond, and Fort Powhatan Gun Club. He is a former member of several other organizations, to include: Lawrenceville Rotary Club and Virginia Baptist Children's Home (chairman). He is a former recreational league football, baseball and basketball coach. He currently resides in Colonial Heights, Virginia with his family. His interests include spending time with family and friends while also enjoying time spent in the outdoors.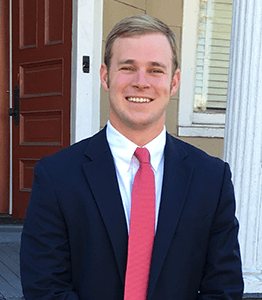 R.F. Burke Steele IV
Financial Advisor / Planning Specialist
Dinwiddie, VA
R.F. Burke Steele IV is the newest addition to our Wealth Management Team. He joined our team January 2015. He is a graduate of Hampden-Sydney College, Class of 2013. Burke started his financial services career in retail banking before becoming a Financial Advisor. Burke currently holds registrations / licenses for securities and insurance, to include: Series 7 General Securities Representative Registration, Series 66 Uniform Combined State law Examination Registration, and Life, Health and Annuity Licenses. His knowledge and experience is advantageous for developing unique financial plans for our clients. Burke developed an in-depth knowledge of social security strategies and goal-based financial planning by working alongside Investment Centers of America's Financial Solutions Team located in Bismarck, North Dakota. Burke is currently an active member in the Petersburg Rotary Club.
Mark Tomko
Operations Manager
Petersburg, VA
Mark joined Appomattox in 2010. He earned his master's degree from Virginia Commonwealth University and his bachelor's degree from The College of William & Mary. He is a lifelong resident of the Tri-City area with more than twenty years of operations, customer service, and sales support experience in the financial services industry. Mark resides in Prince George County with his wife.
Leverette Pope
Financial Representative
Leverette recently joined our Wealth Management team in 2014. His primary focus is extending our services into the community surrounding Waverly, Virginia while providing our clients superior customer service. He currently holds a Series 63 registration and life, health and annuity license. He is a lifelong resident of Waverly, Virginia. He is married with one daughter, two sons, and five grandchildren.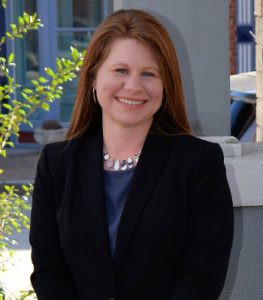 Tracy New
Marketing Director
Tracy is a graduate of Old Dominion University with a B.S.B.A. in Marketing and has over 16 years experience in the financial industry, most with a notable mutual fund company, where she developed strong skills in customer service, training & development, and business management . Tracy resides with her husband, two children, and their goldendoodle in Chesterfield, VA where she is actively involved with several charitable causes as a member of the Junior Federated Women's Club of Chester.